Dried flower nail stickers - hot mix selection.
These fabulous stickers are even better than using real dried flowers for nail art!
They lie very flat to the nail and because they are rubber-based (not paper-based like other dried flower stickers), they are delicately translucent and flexible - just like the real thing! They are much easier to use than real dried flowers as they have a self-adhesive backing that sticks to the nail. And every sticker is perfect, unlike real flowers which often get broken before you can use them.
Each pack contains 50 lovely flowers in a variety of sizes and a spectrum of co-ordinating colours (hot yellow yellow, pale pink, hot pink and orange). The five-petalled flowers in this pack have a darker star-shaped centre, perfect on pale colours or French.
Nail art design tip: because these stickers are very flat and flexible, you can overlap them on the nail to create a bouquet! See our design idea above!
Product review: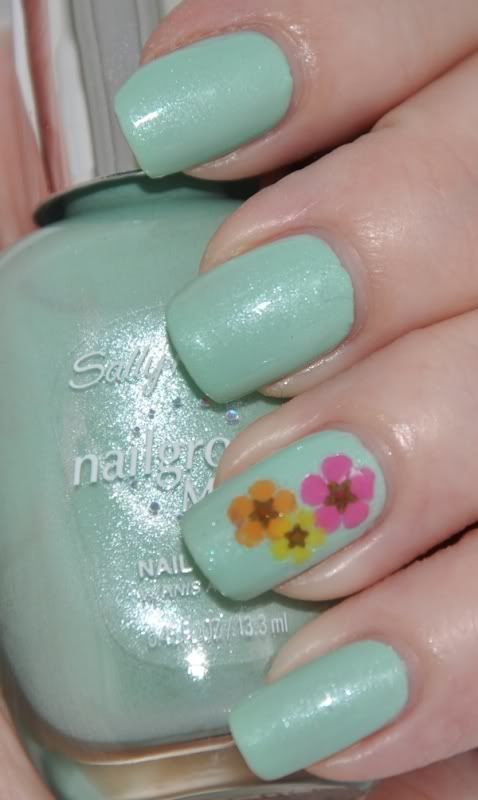 Click here to see a lovely review of this design by Jette Fromm at Vettelicious:
http://vettelicious.blogspot.com/2011/02/nailtopia-dried-flower-stickers-review.html and read how she created the lovely design shown here to the right.
Image and nail design created by, and used with kind permission from, Jette Fromm at Vettelicious.